Wall bars ROMANA S4 Color
Contact the seller to calculate the shipping cost for your country!
Wall bars ROMANA S4 Color




Set includes: metal gymnastic ladder, a

nti-slip and massage steps,

monkey bars, gymnastic rings, rope and wall mounted pole with climbing net
Height - 220 cm
Dimensions - 70*119 cm
Ladders width - 41 cm
Step distance - 26 cm
Ladder diameter - 3,2 cm

Bars pipe diameter - 4,2 cm
Metal thickness - 1,5 mm
Bars and pull-up bar weight limit - 100 kg
Accessory weight limit - 50 kg
Ladders and bars - massage + anti-slip
Installation - wall mounted (can't install on a thin drywall, only on hard walls)


Mounting parts for attachment to wall - included

Delivered disassembled
Box weight - 30 kg
Made in Russia
It's some joy and fun for all active children — an indoor playground complex. You've got everything needed for a little adventure seeker here! First of all, wall bars ROMANA S4 has got massage ladders and a rope net produced from a high-strength cord.
The adventures are even more exciting with the crossbar and monkey bars which are included! Your child's imagination gets boosted with this playground. The construction is solid and safe and can take the weight of 100 kg (though the tests are performed with the weight of 200 kg)

This playground might seem cumbersome, but no! ROMANA S4 can be placed in any child's room. It's so compact, takes place near any wall — about 1,2 m in length. You can choose from different colors the variant that will suit the design of the room best.
Start training the adventure skills with ROMANA S4!
!!! Children from 3 to 7 years should train only under the supervision of parents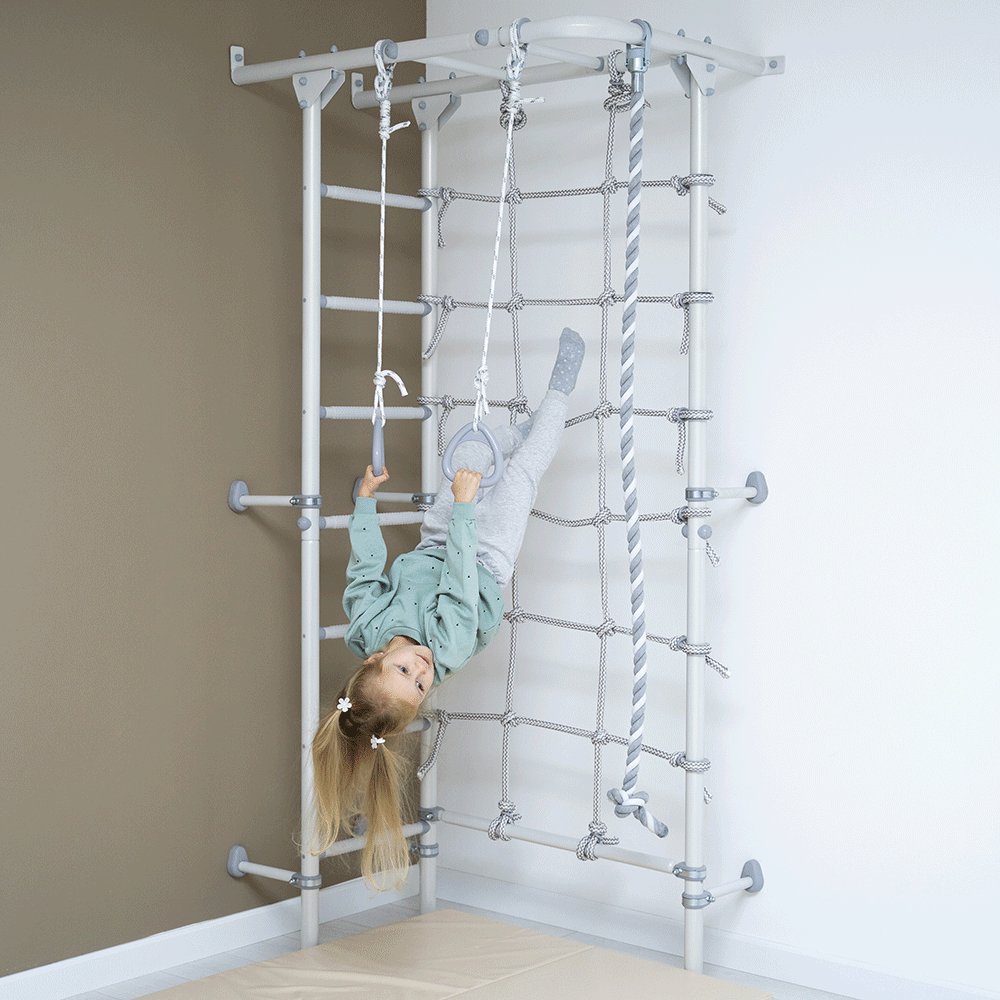 Extra info
Replace this text with some additional info. If there is no extra info, you can hide this text or hide this block by clicking the icon at the above right corner.